Yogyakarta or Jogjakarta and commonly abbreviated as Jogja has become a popular tourist destination for both local and foreign tourists. This place is still governed by a Sultan, Yogyakarta's monarchy plays a vital role in creating its vibrant history and cultural heritage. Visitors can easily take a bus from places like Semarang, Cilacap, Surabaya, etc. and reach Yogyakarta in a hassle free manner. Indonesia holds a concrete transport system operating across all the major cities. Hence, commuting from one city to another is never a struggle in Indonesia! I have listed below a few popular places worth visiting in Jogja. Keep exploring the royal city and get awe-stricken by the best views ever!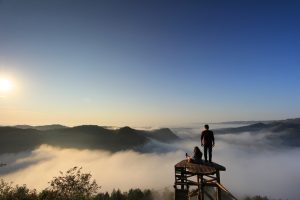 Yogyakarta consist of a number of interesting tourist attractions, nevertheless the magnificent temples of Borobudur and Prambanan cannot be missed. Travellers can satisfy their shopping desires at Jalan Malioboro Street and visit the flickering Alun-alun Kidul after sunset. Who doesn't know Malioboro? Anyone visiting Jogja will definitely not miss this place. However, do you know if you walk from Malioboro to Alun-alun Kidul, you will be able to find many interesting tourist locations around Malioboro – South Square starting from Beringharjo Market, Fort Vredeburg Museum, Zero Kilometre Jogja, Taman Pintar, Sonobudoyo Museum, Kraton, The Keraton Train Museum, Taman Sari and ends at North Square? Excited? So, just take out some of your time when you stop by Malioboro Jalan Street just to explore the places mentioned above.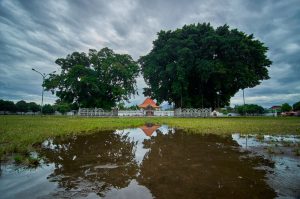 Becici Peak: Do you want to enjoy the beauty of Jogja from a height? Puncak Becici is the right choice for you. It is located at a distance of 30 Kms from the centre of the city and presenting magnificent views that will amaze you! Here at Becici Peak, you can enjoy the beauty of long stretches of rice fields and cool breeze that makes you pause for a moment refreshing your mind and soul.
Mount Merbabu and Mount Merapi can also be seen clearly from Becici Peak, enjoying the sunset from here is an experience that you will cherish lifelong!
Goa Pindul Penat: Are you looking for some caving experience? Then, head towards Goa Pindul cave, it is an ideal place for those who are looking for an escape from the hustle bustle of city chores. Pindul Cave offers an exhilarating journey inside the caves along with the waters flowing from Gedong Tujuh Spring, which never dries. This place comprises of an idyllic setting and crystal clear waters allow kids to indulge in this activity too. You will pass through a big pond bathed in natural sun rays through a hole in the ceiling just before the end of your journey (tubing activity). This is a suitable place to take rest, click pictures and swim towards, admire the stalactites formations (major attraction) and reach the land before finishing your adventure. You can surround this Pindul cave by opting for tubing activity or take up other tour packages offered by many.